Max Out For A Great Cause.
Welcome To The Cam WOD
The 2nd Annual Cure For CAM Wod is April 28th 2018
In February 2017, we launched the Cam WOD in order to unite the local Connecticut Crossfit community behind raising money to fund research into ACH. We raised over $9500 with the help of over 100 participants across 12 local Crossfit gyms.
In 2018, we have extended the Cam WOD to gyms of any level and gyms across the country. It's just 19 minutes long and can be completed by all levels of fitness.
The CAM WOD
Designed by Crossfit instructor Molly McHugh. The WOD asks for just 19 minutes of excercise. Why 19? 19 is the number of the chromosome that is mutated in Cam's genetic make up and in those that suffer from AHC.
There are 3 rounds to complete, with 1 minute at each station. You complete as many reps as you can at each station.
1 - Max Pull Ups (Ring Rows)
2 - Max Dumbbell Thrusters
3- Max KettleBell Swings
4 - Max Calories AB/Row (Mountain Climbers)
5 - Max Push Ups
6 - Max Wall Balls (Air Squats)
1 Minute Burpee CashOut (everyone together)
Total = 19 minutes
Download OUR Cam WOD playlist here:
Check out the action from our 2017 WOD below!
Here Are Some Of Our Awesome Participating Gyms: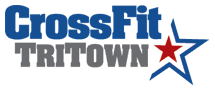 Ready to help?
Ready to do the WOD?